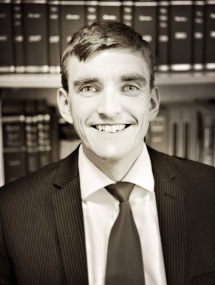 About Ciaran
Ciaran has specialised in personal injury litigation since the beginning of his career. He has recovered significant sums for clients across the spectrum of personal injury claims from those of modest value to significant sums following life-changing injuries. He has represented clients in claims involving accidents at work, public liability claims against local authorities, and road traffic accidents in Scotland and abroad. He has extensive knowledge of the insurance industry, having previously worked in a full service law firm acting for either side of the litigation process.
Ciaran appears regularly in Sheriff Courts around Scotland achieving excellent results for clients. Ciaran also tutors legal students entering the legal profession on personal injury law and practice.
A keen cyclist, Ciaran specialises in assisting two-wheeled clients injured on Scotland's roads, cycle paths and trails. He combines his road traffic law expertise, knowledge of the duties of road authorities, the cycle industry and the experience of daily cycle commute to bring an insider's perspective to claims for cyclists. Ciaran has also handled claims for clients injured abroad while on holiday or on Europe's roads.