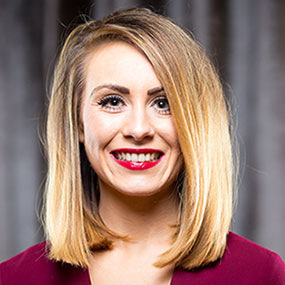 Ashley Mooney
First Response Department
This email address is being protected from spambots. You need JavaScript enabled to view it.
T: 0141 204 6552
Practice Areas & Specialisms
Your practice areas and specialisms. Please, if possible, use the title of the relevant page on the website. I specialise in personal injuries from road traffic accidents and dealing with all new incoming claims.
About Ashley
Ashley started off her legal career with Lloyd Green and has been with Kerr Brown since 2010. She has dealt with a wide range of clients and their injuries along with recovering their uninsured losses.
Ashley admits she could not live without Netflix. Her guilty pleasure is a Chunky chocolate wafer and a cup of tea. Her perfect Sunday would involve taking her little boy out for the day and having fun.